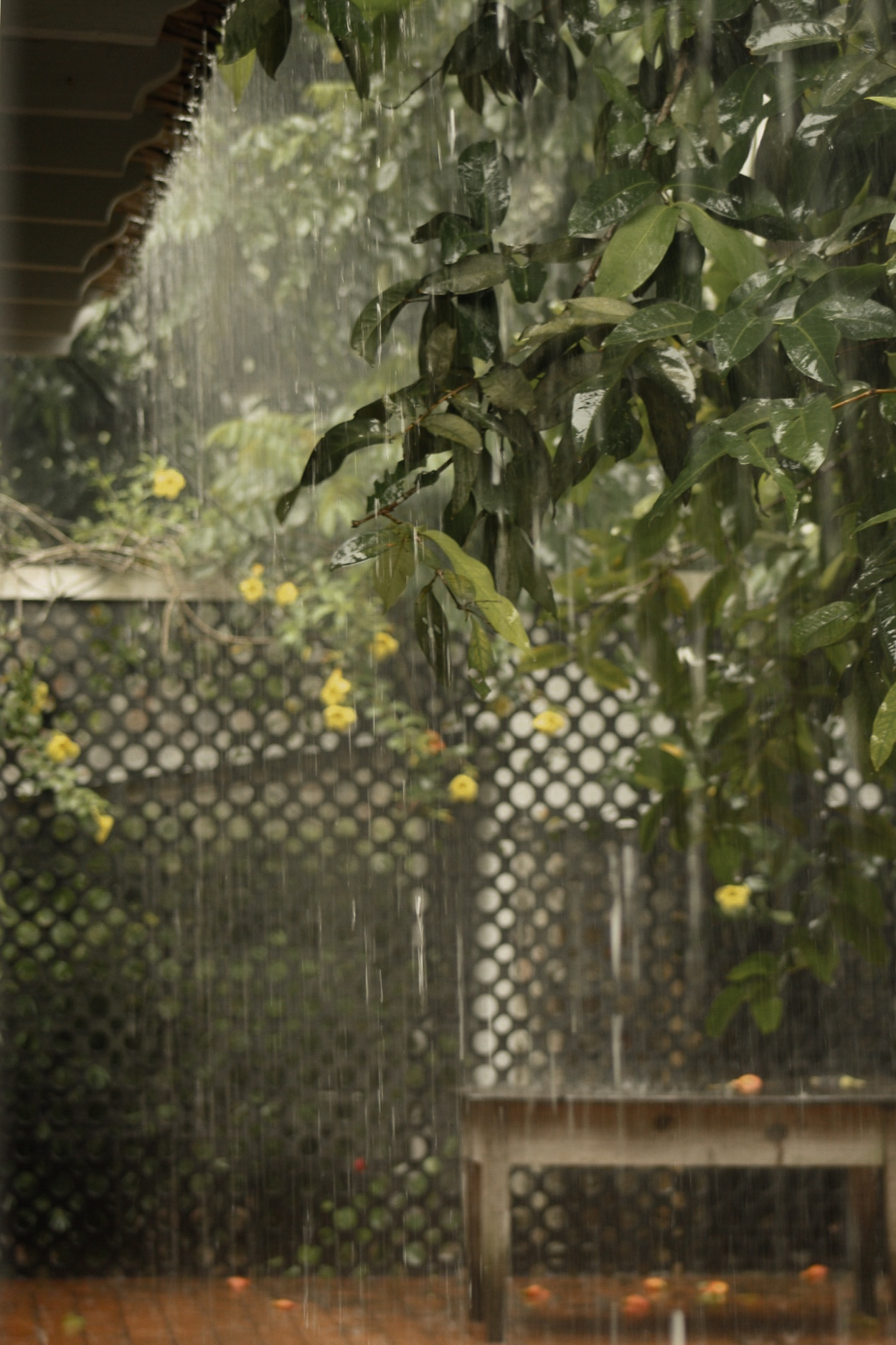 ACCOMMODATION
Maison Couturier
San Rafael, Veracruz
August 2018
An exceedingly rare occurrence in Mexico, our bus dropped us off in San Rafael nearly an hour ahead of schedule. Six-twenty a.m., and the sun hadn't even begun to rise. We waited for morning light to walk the half mile or so to Maison Couturier - not recommended, by the way, if your luggage is anything more than a small carry-on; things quickly turn country and the second-half of the way is unpaved. To our surprise, not a soul, neither guest nor employee, could be found on the grounds until right before eight o'clock, at which point the hotel became a scene from Beauty and the Beast; the whole place springing to life and everyone going about their respective duties as if 'Be Our Guest' were playing somewhere in the background. Being some of the only guests during our stay, we were given access to our room right away and invited to breakfast.
It's always a disappointment when a place doesn't live up to its photos, or is some sort of run-down shell of how it's presented online. For Maison Couturier, however, any imperfection comes across as romantic and even intentional. The place is hardly in mint condition, but the worn-in furniture and rustic structure feel charming rather than shabby.
Maison Couturier calls itself a
pensión agricola
, or a farm guesthouse - built as a plantation by some of the French settlers to arrive in Veracruz in the nineteenth century. Nestled on the edge of town among banana fields, the architecture is representative of its history and is distinctive from most other places in Mexico. Maison Couturier is part of Grupo Habita, undoubtedly Mexico's leading boutique hotel group, although its more corporate roots don't show. In fact, the only thing giving it away is the Habita bottle of shampoo (which smells great, so no complaints).
It's not exactly an easy place to get to either. The closest commercial airport is in the port of Veracruz, which is two hours away by car; the drive from Mexico City is about five hours and longer if you take the bus. As a result, the typical guests are mainly Mexican, with the occasional Europeans on a long holiday. The staff was surprised to find out we were American and said it was fairly rare to have visitors from the United States. Don't be deterred from going the extra mile (or few hundred, in this case); it's pure reward once you arrive.
It might be helpful to think of Maison Couturier as an all-inclusive experience, except that most things are a la carte. What I mean to say is that there's no real reason to leave as everything you'd need is on offer within the hotel grounds. Between the two pools, the spa, the multi-room main house and its lengthy porch, not to mention the individual bungalows each with a private patio area, there are plenty of options for leisurely passing the morning, noon and evening.
The hotel does not have a restaurant exactly, but there is a kitchen and staff to prepare an extensive list of offerings for all meals starting at eight a.m., which can be taken in the main house, the front or back porches or a patio by the larger of the two pools. There is also a full bar and coffee service. The menu is, naturally, heavily influenced by French cooking, but there is also some traditional Mexican and American fare mixed in. Even by Mexican standards, the food and drinks are affordable, especially given the quality. Not to be missed are the homemade guava and papaya jams at breakfast, the shrimp and cheese crepe and the escargot with house bread. Something worth mentioning is that the kitchen serves only a small section of its menu after seven p.m. and entirely closes at nine. Accustomed to later meal times, this caught us off guard. During busier seasons, this may be different.
The town of San Rafael offers very little in the way of activities, but has a pharmacy, several modest restaurant options and a ubiquitous Michoacan-style popsicle shop. Just for a change of pace, we ate one of our breakfasts at El Sótano; it has an unremarkable menu but a pleasant open-air dining room along the river. Residents came across as largely uninterested in our presence, neither friendly nor blatantly unwelcoming. The small bus station is surprisingly lively and has multiple daily departures to Veracruz, Poza Rica and Mexico City, as well as all of the little towns in between. Check in for times, as not all are listed online.
If you happen to be more curious about the surrounding area, Maison Couturier has a fleet of bicycles to borrow. Being the sort of person that resists the stay-away-from-the-locals attitude, I had read about an artist residency, Casa Proal, near to the hotel and thought we should check it out on bikes. A few words of caution from our own experience: The ride, per directions from Google Maps, took us down increasingly undeveloped roads until eventually it became little more than a dirt path underneath a canopy of banana fronds, at which point a truly ferocious dog emerged from the fields and only narrowly failed to outrun us. We passed Casa Proal some time later, justifiably unnerved, without even stopping to peek around. We took a different road through town on our return, only to have another pack of snarling dogs chase us past their farmhouse. The directions listed the residency as just over a mile away from the hotel, but the whole ordeal probably took an hour. From the quick glimpse that we got, Casa Proal looked liked a worthy afternoon activity, but alternative transportation comes highly recommended.
Really, though, this place is about slow living, and the heat and humidity will put you in your place if you try otherwise. Dolores has been brewing in various forms for some time, but it was this trip to Maison Couturier that was the catalyst for me making ideas into reality. Nice things can happen if you make time for yourself to slow down once and a while. ⁍
Maison Couturier
|
website